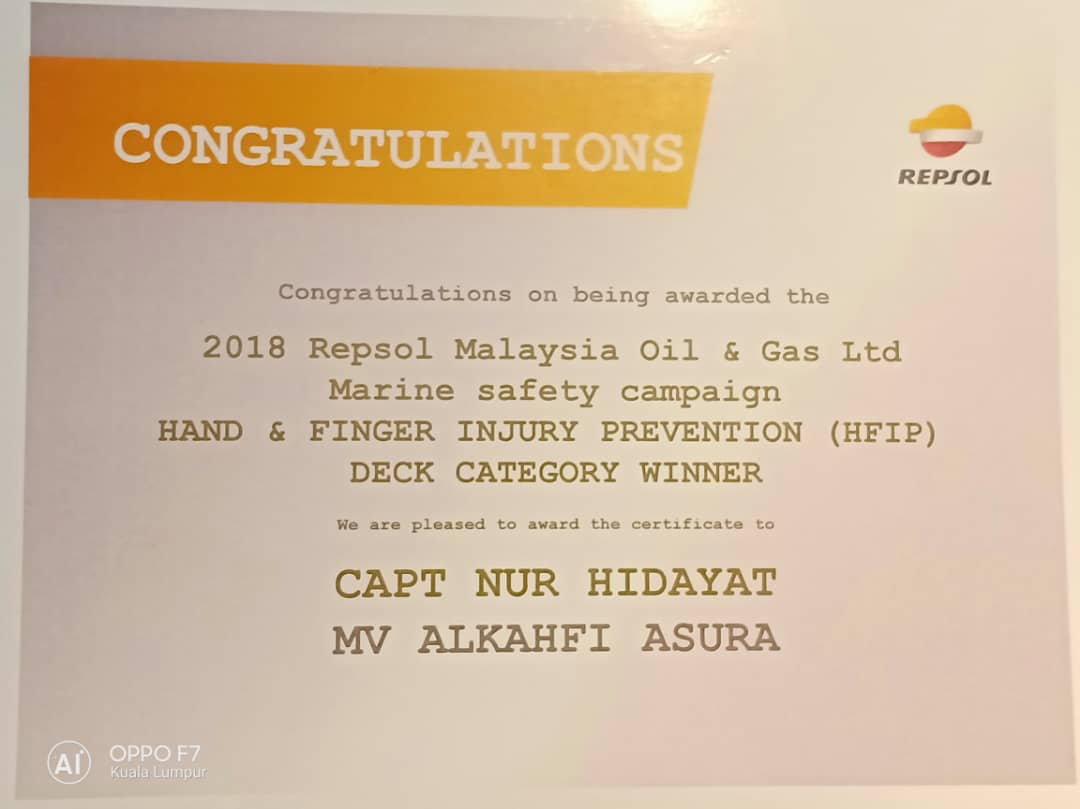 Capt Nur Hidayat of ALKAHFI ASURA for being awarded 2018 HAND & FINGER INJURY PREVENTION (HFIP) – DECK CATEGORY WINNER by Repsol Malaysia Oil & Gas Ltd.
January 29, 2019
Posted by: Editor
category:
no comment
ALKAHFI management and staffs congratulates Capt Nur Hidayat and ALKAHFI ASURA crew for receiving this award.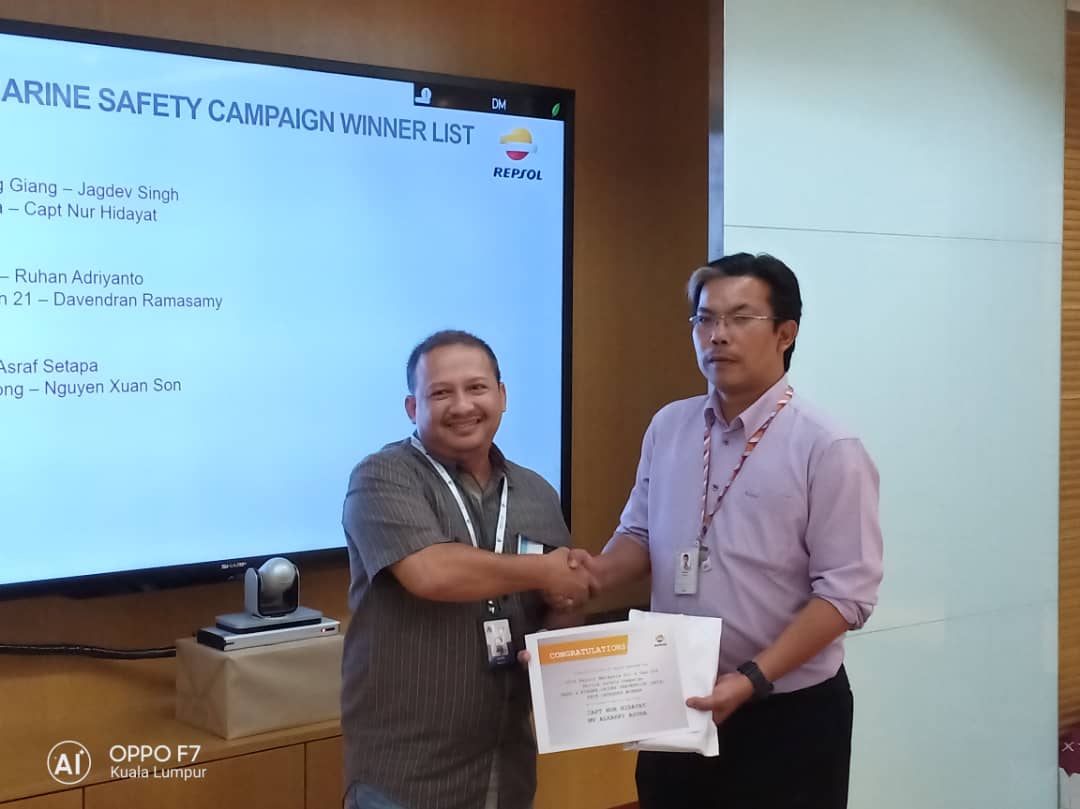 In picture is our CEO, Mr. Mohd Nazri bin Mohd Zain and REPSOL Logistic Manager, Capt. Shuhaimi bin Mat Ali in a certificate giving ceremony during the REPSOL Marine HSE Forum 2019.
No Comments :