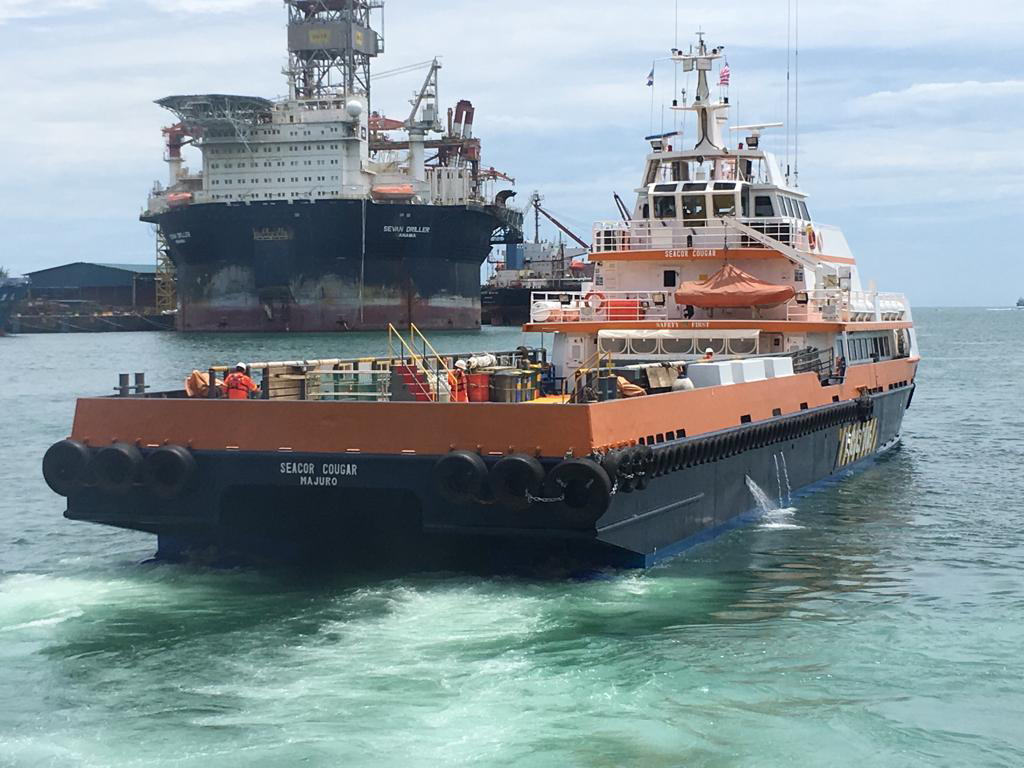 First High Speed Catamaran in Malaysia was Onhired Today!
October 16, 2018
Posted by: Editor
category:
no comment
14th Oct 2018 marks a huge milestone to Alkahfi Lestari Oil & Gas Sdn Bhd and Malaysia oil & gas logistics operations in general when we embarked into new generation of vessel utilization intended for personnel transfer.
Alkahfi Lestari Oil & Gas Sdn Bhd successfully delivered Seacor Cougar to Petronas Carigali Sdn Bhd for this pilot project last weekend in Kemaman, Terengganu. The vessel will be of service to the Peninsular Malaysia operation team for a period of time as agreed in the contract.
Alkahfi is very proud and appreciates the trust and opportunity given to carry out this first Catamaran project in the history of the Malaysia oil and gas industry. By all means, Alkahfi will nurture the trust and also our reputation by performing absolute compliance to the SOW, HSE requirement etc. in accordance to the company policy; QUALITY, TIMELY & INTEGRITY.
No Comments :