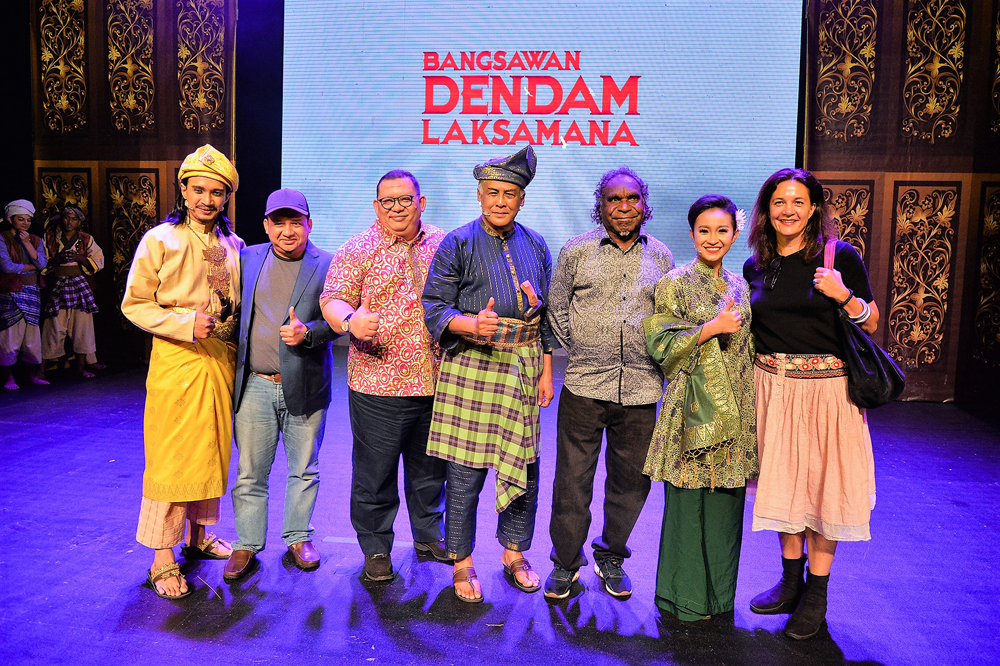 Night of Art and Heritage – 'Bangsawan Dendam Laksamana'
November 9, 2018
Posted by: Editor
category:
no comment
Alkahfi has been specially invited as VVIP to view the theater play 'Bangsawan Dendam Laksamana' at Malaysia Tourism Centre (MaTiC), Kuala Lumpur.
The beautiful 2 hours art performance which combines singing, traditional poetry of 'pantun' and 'gurindam' and also the display of the silat martial art, narrated the story of Sultan Mahmud who died while being carried in his royal litter. This epic story was based on the book titled 'Masyhor Malaya', written by Shaharom Husain in 1978.
Completely touched by the show, Alkahfi management looking to offer some contribution and will sponsor the next theater event. Mohd Nazri Mohd Zain, Alkahfi CEO added, "This show is a very good presentation of Malay art and tradition. What they do in this show is commendable and we must appreciate their efforts in exposing our culture and heritage to tourists and most importantly, our younger generation".
No Comments :