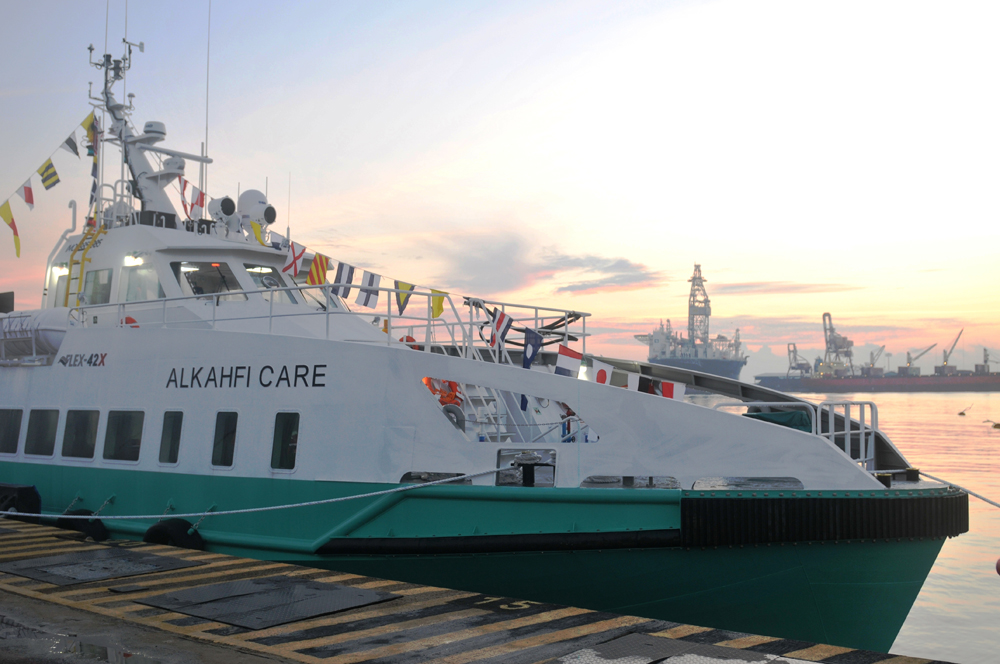 The Launching Ceremony of ALKAHFI CARE
September 26, 2018
Posted by: Editor
category:
335 comments
The Launching Ceremony of ALKAHFI CARE last Sunday, 23 Sep 2018 was a success and definitely a stepping stone for Alkahfi Lestari to become the preferable marine vessel service provider in Malaysia.Our event was attended and being published into local newspaper. Here are the links to the articles.
The 42-meter Flex-42X (Alkahfi Care) vessel capable of transporting 80 workers to offshore rigs with speeds of up to 30 knots compared to conventional crew boats which is 25 knots maximum speed.
Alkahfi Care is also the world's first medium-sized carrier ship with green passports in its class.Currently ALKAHFI LESTARI has six medium-sized conventional crew boats, and the launch of Alkahfi Care and Alkahfi Courage will strategically complement our FCB segment (for the executive category).
335 Comments :