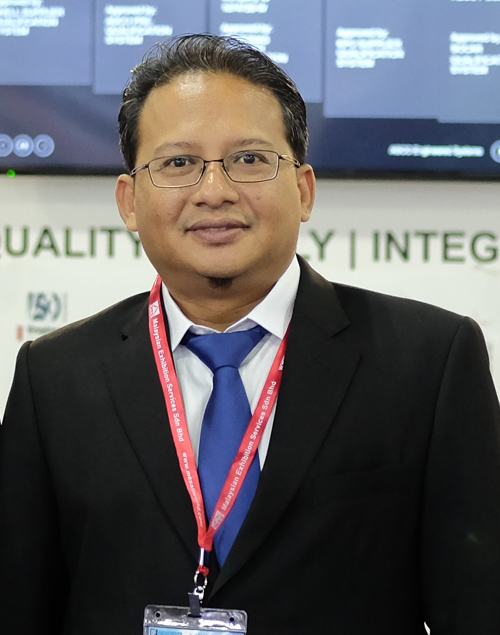 Welcome to Alkahfi Lestari Oil & Gas Sdn Bhd (ALKAHFI) website and thank you for visiting us.
This website was built to demonstrate ALKAHFI's business capability and to guide you to an understanding of our operations and our strengths as an offshore support vessel and trading company.
ALKAHFI takes pride among Malaysia's 100% Bumiputera Company with PETRONAS License in providing products and services to the Oil & Gas and Petrochemical Industries. We would like to thank all our Malaysian and International partners and clients, who trusted us and gave relentless support to make this possible.
Having been in the industry for over 5 years, we have progressed hand in hand with the industries rapid growth. From a modest beginning in 2012 we have now expanded with offices in Kuala Lumpur (Head Office), and Kemaman – Terengganu.
ALKAHFI is ready to enter into a strategic alliance and partnership with your Organization to provide the most efficient, economic and reliable solutions with good engineering and Oil & Gas industry practices. Our continuous expansion in business strategies and clientele base will not deter our commitment to our Clients and Partners, or compel us to compromise on our quality. ALKAHFI is confident of fulfilling every aspect of Clients and Partners' requirements to their immense satisfaction.
In moving progressively and establishing itself as a reputable company in the industry ALKAHFI have tailored its business into various divisions each specializing to its respective specific expertise.
Whilst creating partnership and alliances that will mutually beneficial to the Organization, ALKAHFI will continue to learn the best practices and industry standards that would give its real due and recognition. ALKAHFI operates in an industry demonstrating fundamentally attractive for long-term dynamics market. Global oil and gas demand is expected to increase substantially over time driven by growing economies in emerging markets. We expect that this increased demand, coupled with the natural depletion of existing oil reserves, will be a factor in supporting long-term sustainable oil price levels. This, in our opinion, is supportive of continued capital expenditure projects in the offshore oil and gas segments. In the face of the natural depletion of existing on-shore reserves, increasing demand and sustained high oil prices, the need for further offshore activities to develop new reserves is increasing.
With strong geographical positions in our home markets of the South East Asia ALKAHFI has capitalized upon the strategic importance of these geographies to the global hydrocarbon markets. As a result of our robust operational and safety track-record ALKAHFI continue forging strong and long-standing relationships with many of the world's leading oil and gas producers in these regions such as PETRONAS, Shell, ExxonMobil, Murphy, Repsol, Mubadala, Nippon Oil, Newfield, Petrofac, Lundin and Total
Our strong client relationships and our more long-term contracting model have allowed us to build and maintain a healthy backlog providing us with a high degree of revenue assurance over the medium and long-term. It's our aim to continue building this backlog and therefore maintaining visibility into our future earnings by creating an optimal balance between long-term contracts for most of our vessels with enhanced visibility on cash flows at pre-agreed day rates, and short to medium term contracts for the vessels we deploy which provide us with the flexibility to capitalize on prevailing market conditions with shorter term contracts at potentially higher day rates. We believe that this strategy enables us to maintain high fleet utilization levels while maintaining our stable return on assets.
Our commitment to the environment, our employees' health and safety, and the communities, in which we operate, is absolute. HSE awareness and craftsmanship permeates the organization and is one of the key factors distinguishing ALKAHFI from our competitors. Our work on health and safety has been acknowledged through several HSE-related awards granted by both clients and industry trade bodies. Our ambitions for a world-class operation can only be achieved hand-in-hand with further progress in the HSE arena, and continuing to set the bar higher.
ALKAHFI believes that sustained investment in people and communities is our corporate responsibility and that it delivers tangible benefits to our business. ALKAHFI always strives to conduct business responsibly and ethically. Acting with integrity is at the core of our operational philosophy and we consider it a key to managing our reputation as part of Oil & Gas community.